DHT - Dihydrotestosterone
Special Price
$50.00
was
$126.00
You will earn 50 Points for purchasing this product.
Overview
This test measures the amount of dehydrotestosterone (DHT) in the blood. Low DHT has been associated with low libido and high DHT has been linked to acne, hair loss and benigh prostatic inflammation in a minority of men.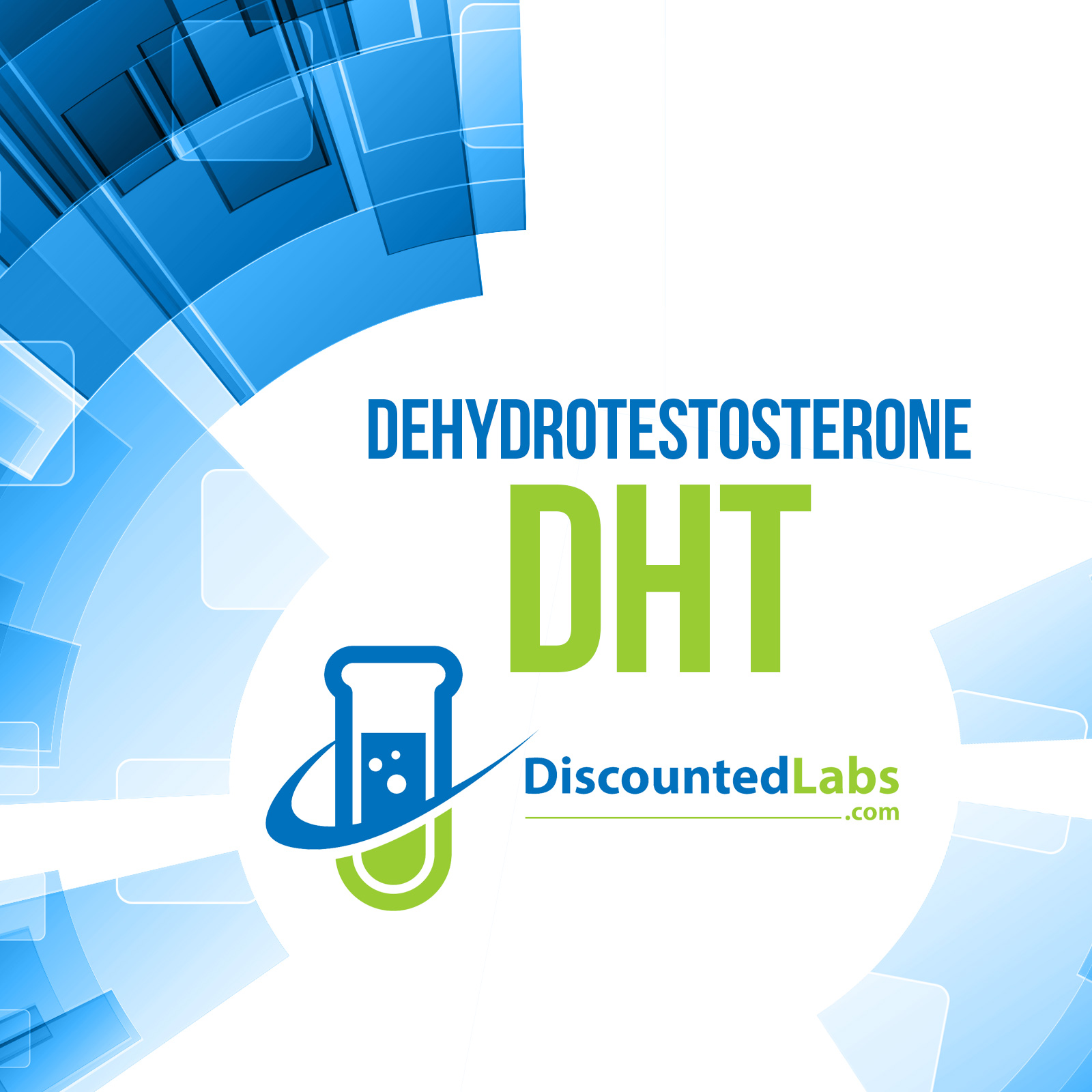 Dihydrotestosterone (DHT) is synthesized from testosterone in the prostate gland, testes, hair follicles and adrenal glands by 5-alpha reductase. Dihydrotestosterone exerts its action similar to testosterone, which binds to and activates androgen receptors. Dihydrotestosterone is responsible for the formation of male primary sex characteristics and most male secondary sex characteristics during puberty, such as muscular growth, facial and body hair growth, and deepening of the voice.
Excess DHT has been associated with hair loss, prostate volume increase, and acne in men with genetic predisposition to those issues. Blocking or decreasing DHT to low levels may cause sexual dysfunction.
IMPORTANT: We pride ourselves to have the best prices available in most U.S. states. However, due to local regulations we cannot serve customers in NY, NJ, MA, NH and RI. No lab locations in HI and VT.
Please read the following frequently asked questions before placing an order: FAQs