IMPORTANT NOTICE ABOUT DISCOUNTED LABS SERVICES: We currently serve the following states:
Alabama, Arizona, California, Colorado, Connecticut, Florida, Georgia, Illinois, Indiana, Iowa, Kentucky, Maine, Maryland, Michigan, Minnesota, Mississippi, Missouri, Montana, Nebraska, Nevada, North Carolina, North Dakota, New Mexico, Ohio, Oregon, Pennsylvania, South Carolina, Tennessee, Texas, Utah, Virginia, Washington, and West Virginia.
Other states will be added in the coming months, so please subscribe to our newsletter on the website footer to be notified.
Please do not forget to take the lab request form you receive after your order to the lab along with a photo ID. If you live in any of the states listed above, please ONLY GO to locations listed as "Quest Diagnostics" in the link below. Failure to do so will result in charges to you from Quest.
To schedule an appointment (Walk ins also welcomed):
Click on the link below and go to SCHEDULE AN APPOINTMENT
When asked "Who is sending you for testing?" answer "Medical Professional"
When asked "What testing do you need? answer "All Other Tests"
Answer the question that pops up
Select a location near you called "Quest Diagnostics" (Do not use locations with other names)
Choose your date and time
Click here to find a Quest lab location near you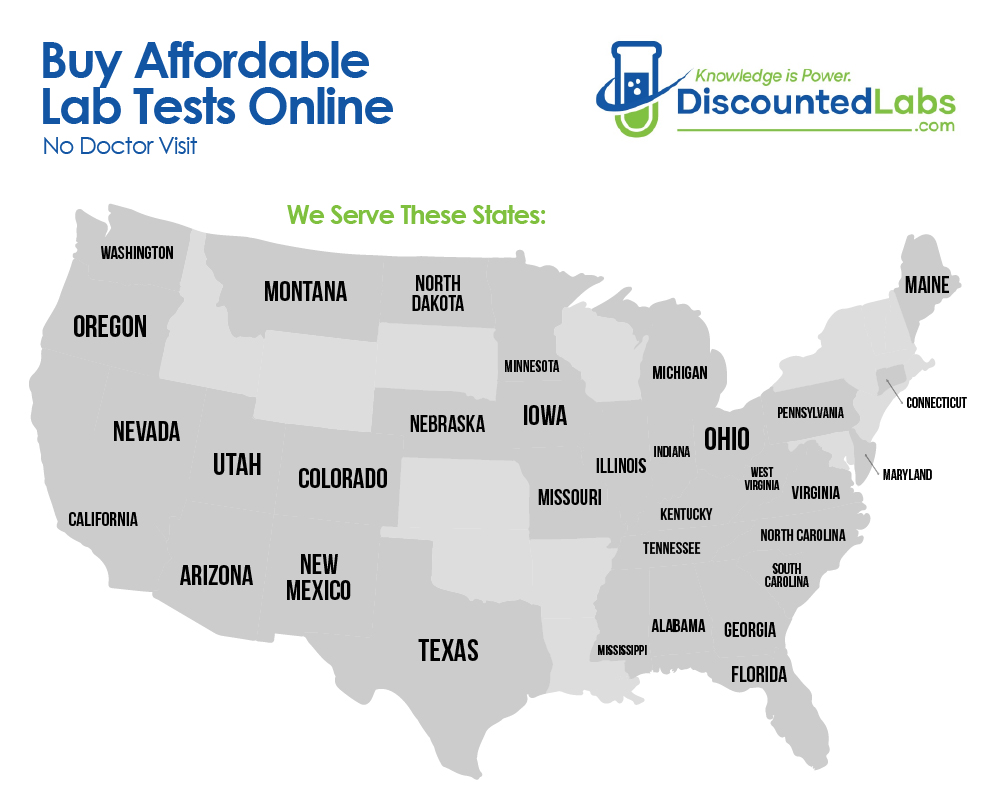 Click here to find out how our Discounted Labs works
Click here for frequently asked questions
Please email us at [email protected] or contact us if you have any questions. Thank you for your business and support!