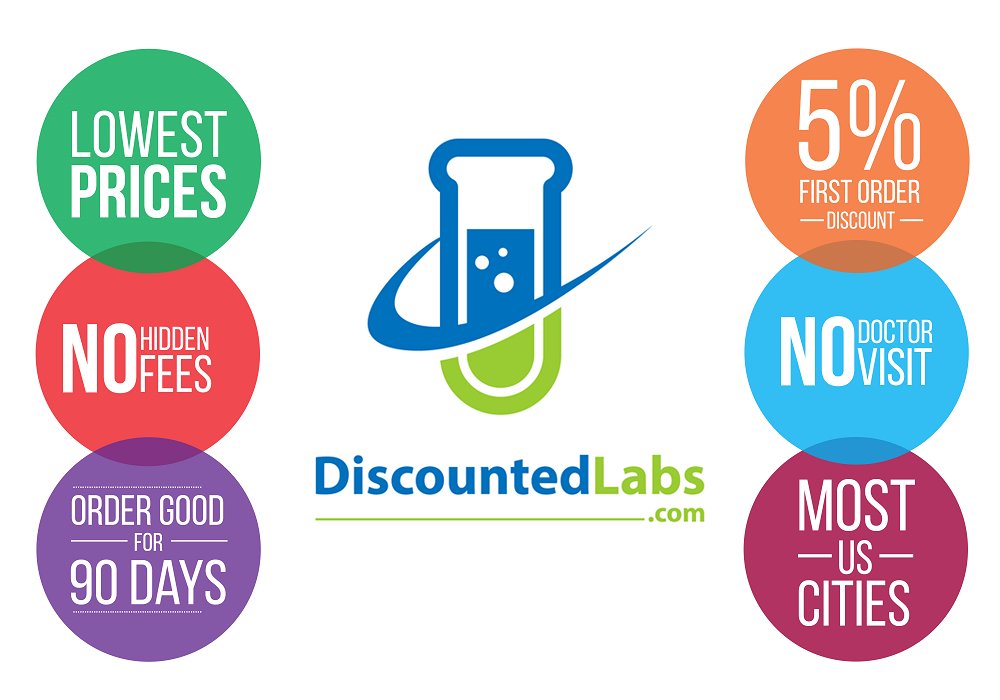 At DiscountedLabs.com we pride ourselves on offering not only the most affordable blood test prices but also educational information to help you take charge of your health.
Our in-house physician provides the required prescription, so no doctor's visit is required.
Depending on the blood test, your results will be emailed to you privately in 3-7 business days (depending on blood test) after your blood draw at your local lab. We work with over 1,800 lab locations. Note: Please check your Spam folder if you do you receive expected emails.
You can download your lab request form (PDF) within 10 minutes of placing your order by going to your account >. My Labs.
No appointment is needed at the lab. Walk-ins welcomed.
We provide educational information in our blog and newsletters so that you can make sense of your results.
Your order is good for 90 days, so you can have time to plan ahead.
Your order is secure and private.
100% satisfaction guarantee.
If you live in a state that we do not service, you can access our services in neighboring states.
We were founded by patients like you who wanted to facilitate affordable access to health self-monitoring.
Please visit our Start Here page to know how our process works.
Please visit our Questions page for more detailed information.
Thank you for your support and tell your friends about us!
Order Your Test
Go to Choose a Test to select the lab test you want and place your order. You will receive an order confirmation with a lab request form for you to print.
Visit a Lab
Find the closest lab to you by clicking Find a Location and searching by address or zip code. Take the printed form to that lab location at your convenience.
Review Your Results
Depending on the test(s) you've purchased, you should receive an email with your results within 3-7 business days. Have questions? Contact us!