Pre- TRT MALE Hormone / Wellness Panel
Special Price
$312.90
was
$348.00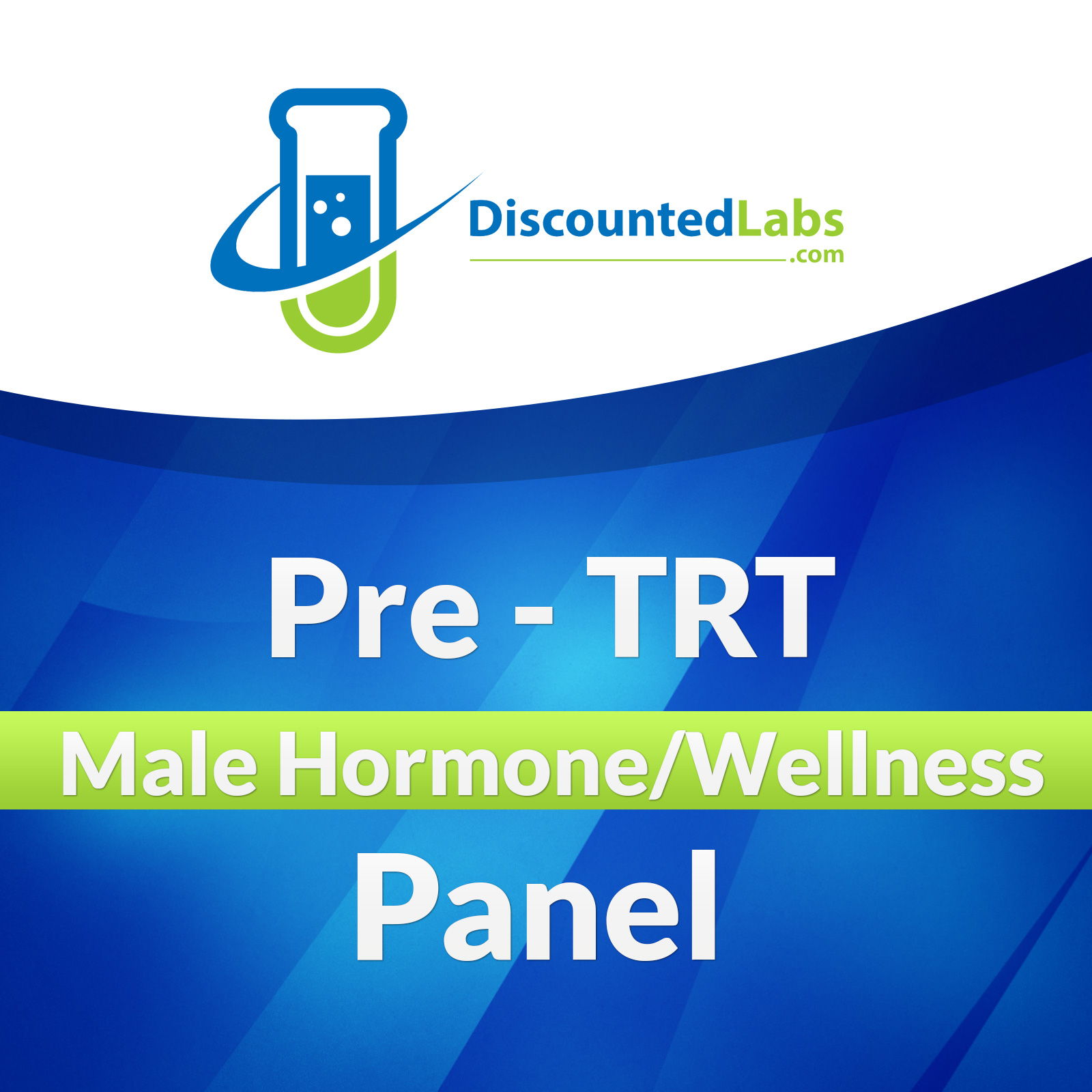 This hormone panel can be used to diagnose primary or secondary hypogonadism (testosterone deficiency), prostate health and potential thyroid dysfunction prior to initiating testosterone replacement therapy. It also includes information about hematocrit (red blood cell volume), and liver and kidney function.
Panel includes:
- LH and FSH (Pituitary hormones that stimulate testicular cells that can help diagnose primary (testicular) or secondary hypogonadism)
- Total and free testosterone (LC/MS assay. No upper limit restriction)
- Prostatic specific antigen (PSA) (TRT is contraindicated for PSA equal or above 4.0)
- Estradiol (sensitive. LC/MS assay)
- Thyroid stimulating hormone (TSH)
- Lipids (LDL, HDL, Triglycerides)
- Comprehensive Metabolic Panel (CMP) (Glucose, electrolytes, liver/kidney functions)
- Comprehensive Blood Count (CBC) (Immune cells, red blood cells, hemoglobin, hematocrit)
You can add DHT, DHEA, Free T3, free T4 and Prolactin in the menu below for a more comprehensive picture of your hormonal health.
IMPORTANT: We pride ourselves to have the best prices available in most U.S. states. However, due to local regulations we cannot serve customers in NY, NJ, MA, NH and RI. No lab locations in HI, ME and VT. Also, please avoid using AOL email accounts to place order since we have had many issues with that company's spam filters.
FREE BONUS: EBook: Secrets on How to Optimize Your Testosterone. Download Free EBook
Suggested Reading: Testosterone Replacement Blood Test Targets
HOW DOES DISCOUNTEDLABS.COM WORK?
1- Go to the "Find a Location" page to find the closest Labcorp location. NOTE: We serve all states in the U.S. except New York, New Jersey, Massachusetts, New Hampshire, Rhode Island, Maine, Vermont, and Hawaii.
2- Go to "Choose a Test" and add your selection (s) in the shopping cart.
3- If you have a discount coupon code, add it to your cart.
4- Pay using a credit card or Paypal.
5- You will receive order confirmation and a lab request emails within 24 business hours.
6- Print lab request form attached to the lab request form email (PDF file).
7- Take that form to the closest lab with a picture ID. Get your blood drawn. No lab fee is required.
8- Your results will be emailed to you within 5-7 business days (depending on test). Note: You cannot access your results online.
If you have any questions, please visit our FAQ page.