THYROID Panel (TSH + Free T3 + Free T4)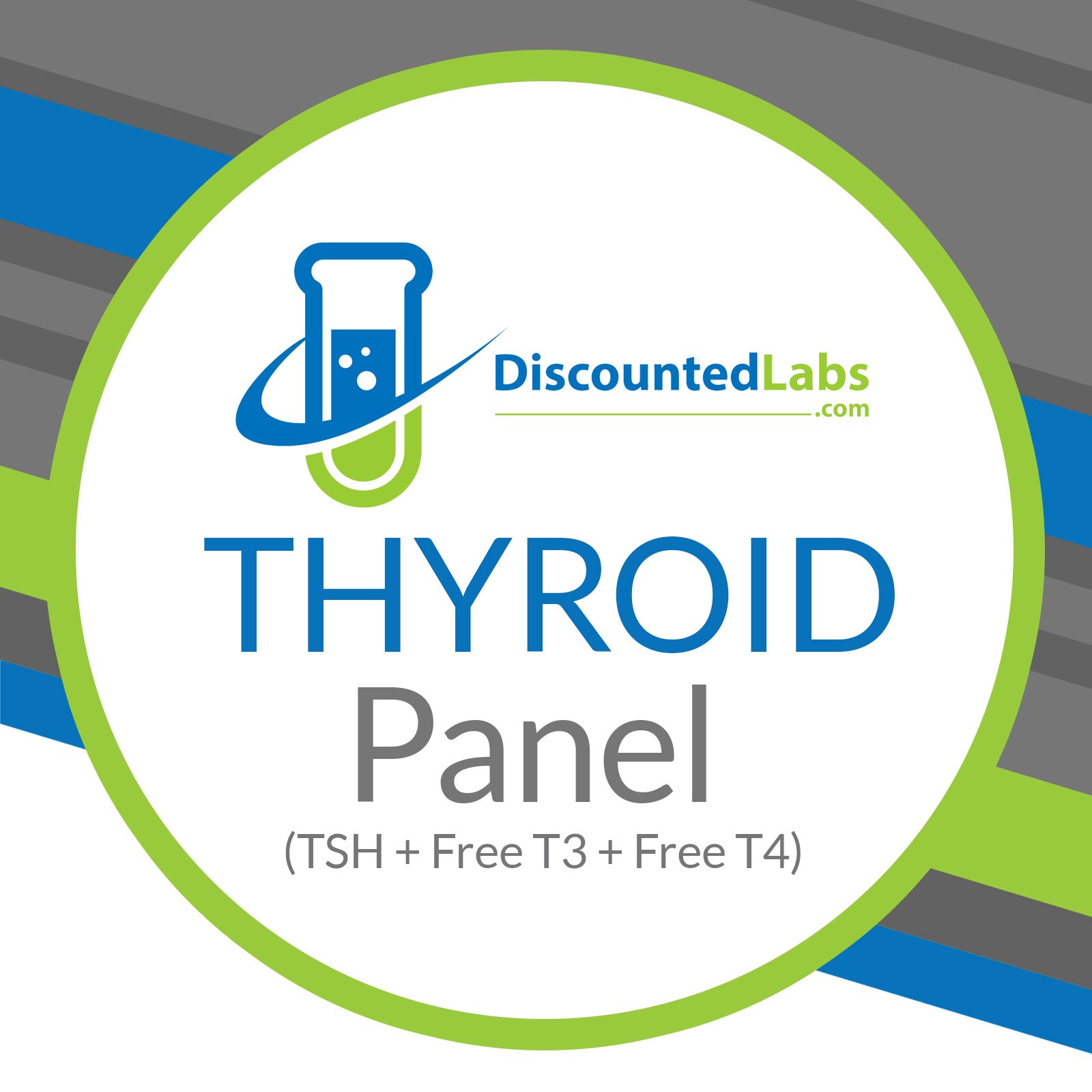 Thyroid hormones regulate our body's metabolism and influence virtually every organ system in the body. They tell organs how fast or slow they should work. Thyroid hormones also regulate the body's consumption of oxygen and production of heat. Thyroid problems, such as an overactive or underactive thyroid, can severely affect metabolism. This panel includes comprehensive testing of the thyroid stimulating hormone (TSH) in addition to free thyroxine (T4) and free triiodothyronine (T3). When the thyroid gland does not produce enough hormone, the body uses energy at a slower pace than it should. This condition, underactive thyroid, is called hypothyroidism.  Panel includes:

 You can add reverse T3 and thyroid AB and anti-TPO antibodies by adding those tests to your cart.
HOW DOES DISCOUNTEDLABS.COM WORK?
1-     Go to the "Find a Location" page to find the closest Labcorp location. NOTE: We serve all states in the U.S. except New York, New Jersey, and Rhode Island.
2-     Go to "Choose a Test" and add your selection (s) in the shopping cart.
3-     If you have a discount coupon code, add it to your cart.
4-     Pay using a credit card or PayPal.
5-     You will receive an order confirmation and a lab request emails within 24 business hours.
6-     Print lab request form attached to the lab request form email (PDF file).
7-     Take that form to the closest lab with a picture ID. Get your blood drawn.  No lab fee is required.
8-     Your results will be emailed to you within 5-7 business days (depending on test). 
Please read the following frequently asked questions before placing an order: FAQs